I have some Halloween cards to share this week. There will be another next week as well, and videos too! This week I started with some crazy cute digital stamps by MMedel Illustrations. I colored them up with my Copic markers of course! Here is a quick close up of the 3 that I colored:
If you would like to see the coloring and take a peek at all the colors used head over to the Copic In The Craft Room YouTube channel!
This week I added them all to cards! I LOVE how these turned out, simple phrases and doodling with Kirarina Wink pens. The slight shimmer and the opaque color are perfect for the darker card bases!
Here is a close up look at the three cards: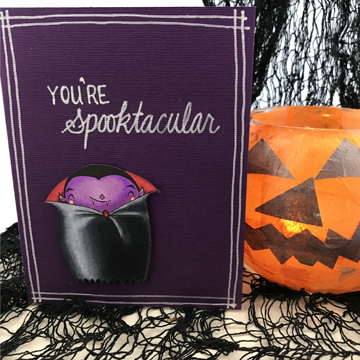 Here is my second video! This one is featuring the doodling and hand lettering with the Kirarina Wink.
The Kirarina Wink has become one of my go to pens in my tool box, I love the opaque nature it works so well on all sorts of different papers and beautifully on top of copic work as well.
Have a Happy Colorful Week!