Welcome to Dare 2B Artzy's Blog Hop!!
Summer is such a beautiful time of year!
It's always so fun to see all the beautiful flowers blooming!!
In honor of summer, we decided to have a fun Blog Hop with the theme of Dreaming of Flowers!
A few DT members are using previously released floral stamp sets and a few are using two of our newly release floral stamp sets!
If you haven't had a chance to see our newest two floral stamp sets, be sure to check them out; Wishing Happiness and Playful Posies!! They are beautiful and so much fun to use!!
You should have arrived here fromTonya's
blog! If you haven't and would like to hop along with us, please go back to the Dare 2B Artzy Blog to start at the beginning!
Be sure to follow each blog and leave comments along the way for your chance at winning! We will randomly choose a winner from one of the blogs, so the more you comment, the more chances you have to win!!
Winner will receive a stamp set and ink pad of their choice!!
Blog Hop will end Sunday, August27th 7:00pm Eastern.
We will then post a winner!!
I am excited to be showcasing one of the new stamp sets from Dare 2B Artzy, Playful Posies. This stamp set is so very versatile!
I'll let you in on a little secret, I am not really a card maker or stamper I just pretend to be one for work! I LOVE all kinds of art and crafting, and have played with card making and stamping, but did not really get serious about it until I started working for Imagination International, Inc. (Better known to most as Copic) That being said I just do not have a huge store of stamping supplies and tools. I am slowly collecting like any good crafter the things I "need" for this craft, but in the mean time I am making due with what I do have.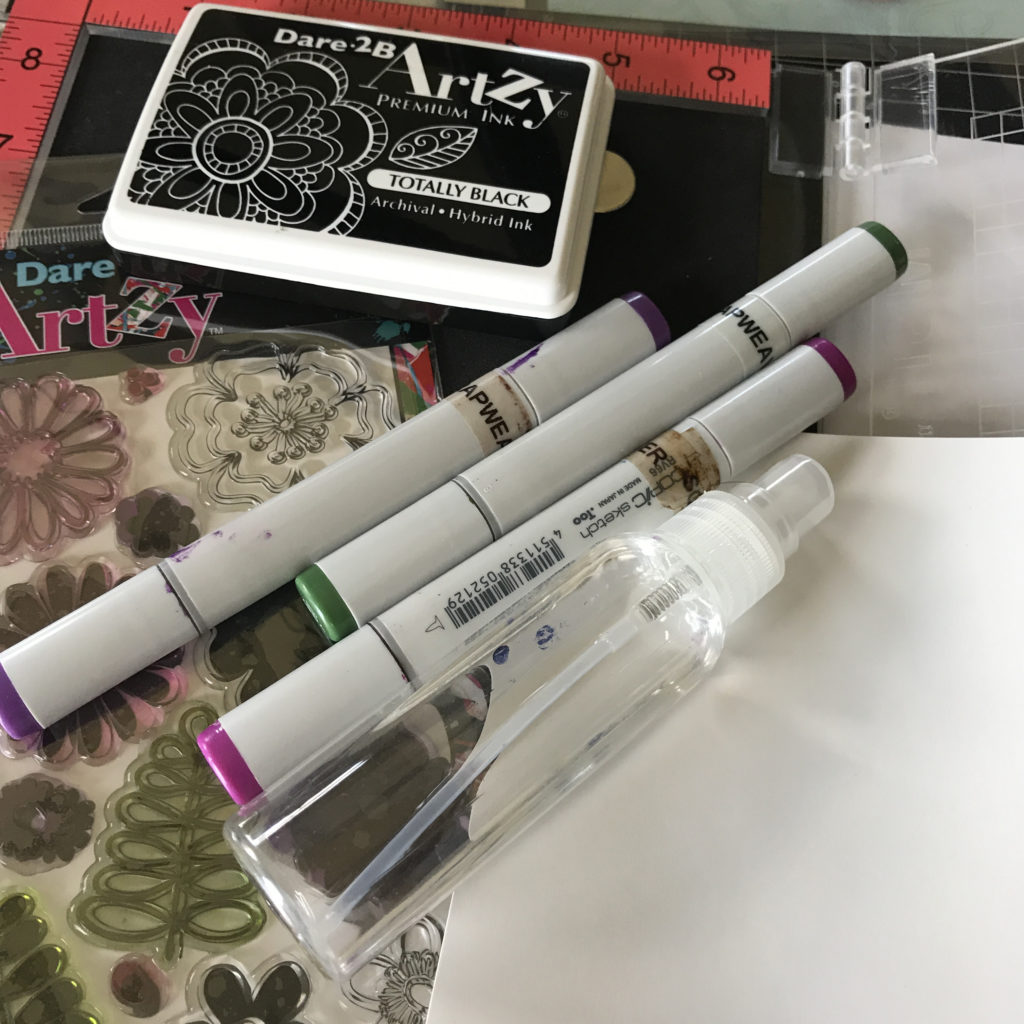 With this layering set one of the really fun things to do is to layer colors of ink with the different pieces, but I do not have different colors of ink, so my solution as always is Copic! I decided to stamp my bottom layer with Copic and then added black ink on top. I added a few doodles in white on top as well.
Once the images are ready I got them all fussy cut and added them to a card using papers from the "Artsy Doodles" paper pack.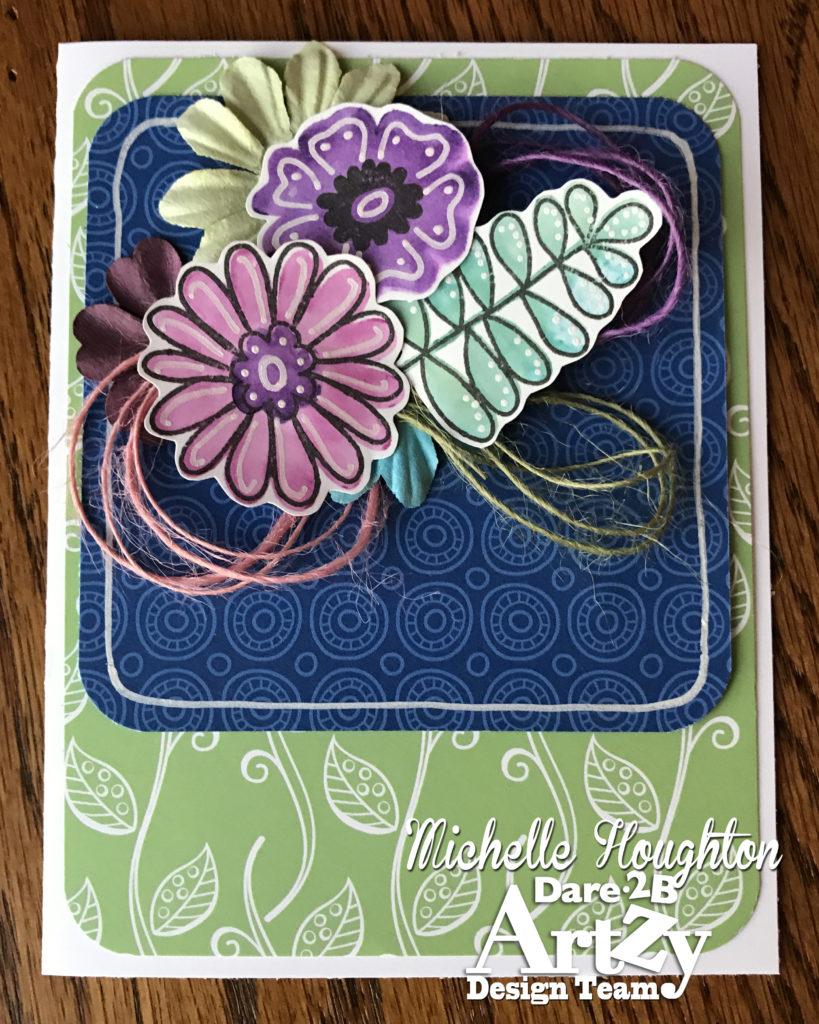 Here is a closer look at some of the details.
Best part yet, I did it all on video! So you can see me, mistakes and all, experimenting with the stamping process. Spoiler Alert it took me more then once to get the flowers just how I like them. The video is over at Copic In The Craft Room on YouTube and you can find it at the link below.
Thank you so much for stopping by today, make sure to stop by the other designers for Dare 2B Artzy they are all playing along today!
Your next stop in the hop is Chris blog!
We hope you are inspired all along the way!
Check out all D2BA's products here!
Have a Happy Colorful Day!