Here is my last batch of pages that I am sharing.  There were a few more, 6 to be exact, 3 pocket page pieces and 3 others but figured I would spare you some of the less exciting pages.  I am ready to move on to pages about the rest of 2013 and 2014!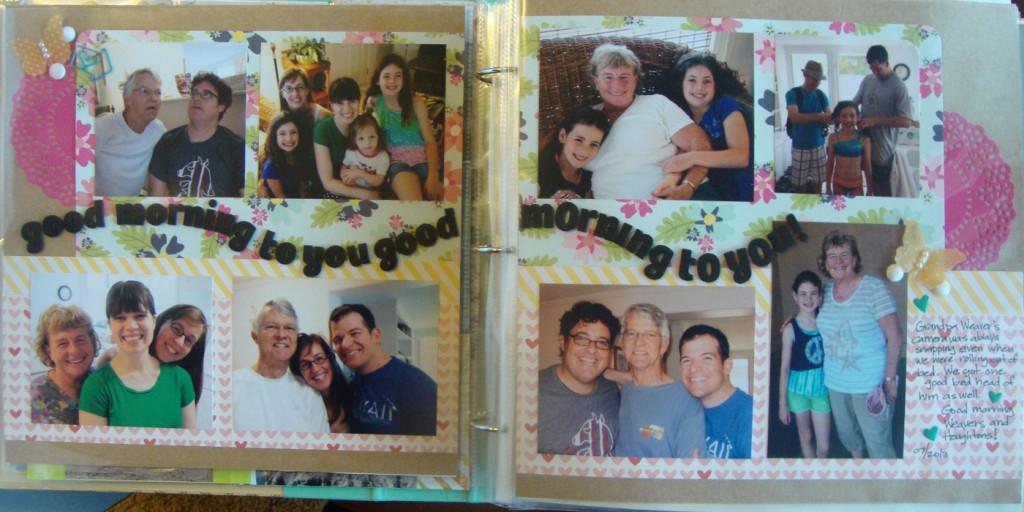 You can see how all of these are sitting in my scrapbook since I was too lazy to take them back out of the sleeves for photographing.  I was pleased with how all three of these two page layouts turned out.  It is nice to get a larger group of photos laid out and feel balanced.
Next onto some Copic play and next months tutorials and layouts!  Happy weekend to you!